---
GEORGE CRUIKSHANK
land, however, see how different the case is : and designedly or undesignedly, the artist has opened to us a piece of his mind. Look in the crowd -- the only person who admires the soldiers is the poor idiot, whose pocket a rogue is picking. Here is another picture, in which the sentiment is much the same, only, as in the former drawing we see Englishmen laughing at the troops of the line, here are Irishmen giggling at the militia.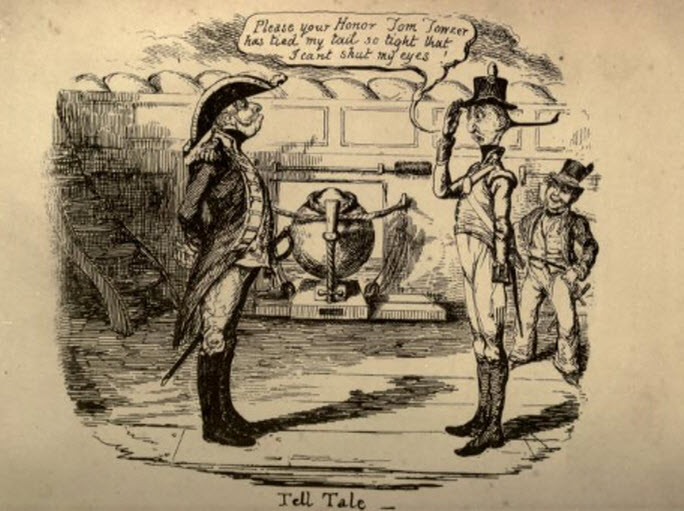 We have said that our artist has a great love for the drolleries of the Green Island. Would any one doubt what was the country of the merry fellows depicted in the following group ?



" Place me amid O'Rourkes, O'Tooles,
The ragged, royal race of Tara;
Or place me where Dick Martin rules
The pathless wilds of Connemara."
We know not if Mr Cruikshank has ever had any such good luck as to see the Irish in Ireland itself, but he certainly has
---
---