---
William Harrison Ainsworth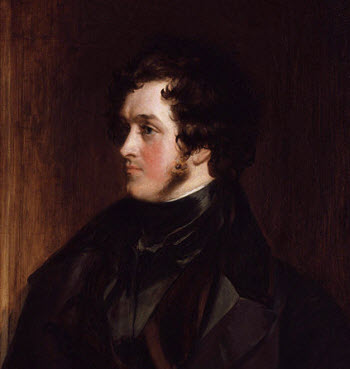 William Harrison AINSWORTH, a well-known writer of fiction, was born February, 1805, at Manchester, where his father was a solicitor. His creative fancy began early to show itself in ballads and tales, which appeared in the local newspapers, and in contributions to the London Magazine and other periodicals.
Being destined to succeed his father, he entered a lawyer's office; but after a while he forsook law for literature, and at first began a publishing business in London, which, however, he soon gave up in disappointment. He had previously published his first novel, Sir John Chvcerton (1825).
After spending some time on the continent, he returned to England, and wrote Rookwood (1834), which was favorably received. It was followed by Crichton (1887) and Jack Sheppard (1839) which like many of his books was illustrated by George Cruikshank. Ainsworth edited for a time Bentley's Miscellany, and in 1842 began his own Ainsworth's Magazine. He published the Lancashire Witches in 1848; six years later appeared the Star Chamber; in 1860 Ovingdean Grange; the Lord Mayor of London was published in 1862, Cardinal Pole the following year, and John Law, the Protector, in 1864, followed by Spanish Match, Constable de Bourbon, Old, Court, Middleton Pomphret, Hilary St. Ives, Merrie England, and The Leaguer of Lathom (1876). He died in 1882.
Although very popular in his day, Ainsworth's fiction is today largely forgotten.
---